Standard gauge area:
We use modern excavating machines for the renewal with ballast replacement and, if necessary, substructure renovation. Used material is transported onto crawler tracks by loading wagons and rail-bound. New material can efficiently be transported to the construction site with loading wagons. Rail cranes can optionally also be used. We carry out complete renewals in switches and tracks with integrated ballast cleaning. Ballast recovery is typically 50% in switches and up to 70% in tracks. Ballast recycling conserves resources and simplifies logistics.
Meter gauge area:
The track-bound total excavation including continuous material loading into excavation wagons allows the renewal of tracks and switches. If required, special machines can be used to excavate rock (bed-lowering). The rail cranes can optionally also be used. The rail-bound track renewal with the RM76 CAPRICORN ballast cleaning machine and the MUNGG gantry crane system allows efficient track renewal in night shifts. Ballast cleaning enables an increase in output per metre and reduces the need for ballast.
What we can do for you:
Sophisticated machine technology, optimised construction site planning and use of synergies
New and adaptable concepts
Well-rehearsed and specialised teams of track builders and machine operators for minimum staff deployment on site
Modern machinery with the latest generation of high-performance machines
Personal exchange to discuss the exact starting position and individual needs
Flexible and individual adaptation options for different construction site requirements
Bundling of resources and continuous improvement process
Your advantages:
Our machines in the metre gauge range are suitable for very narrow radii, steep inclines and for the most part also for rack and pinion tracks.
Well thought-out and conclusive concept ensuring your satisfaction
Efficient use of resources due to direct separation of good and worn ballast
Quick installation, for example of the foundation layer and PSS material (gravel sand)
Works can be carried out in the night closure
Market leader in technology
Consideration of economic and ecological factors
High-quality end product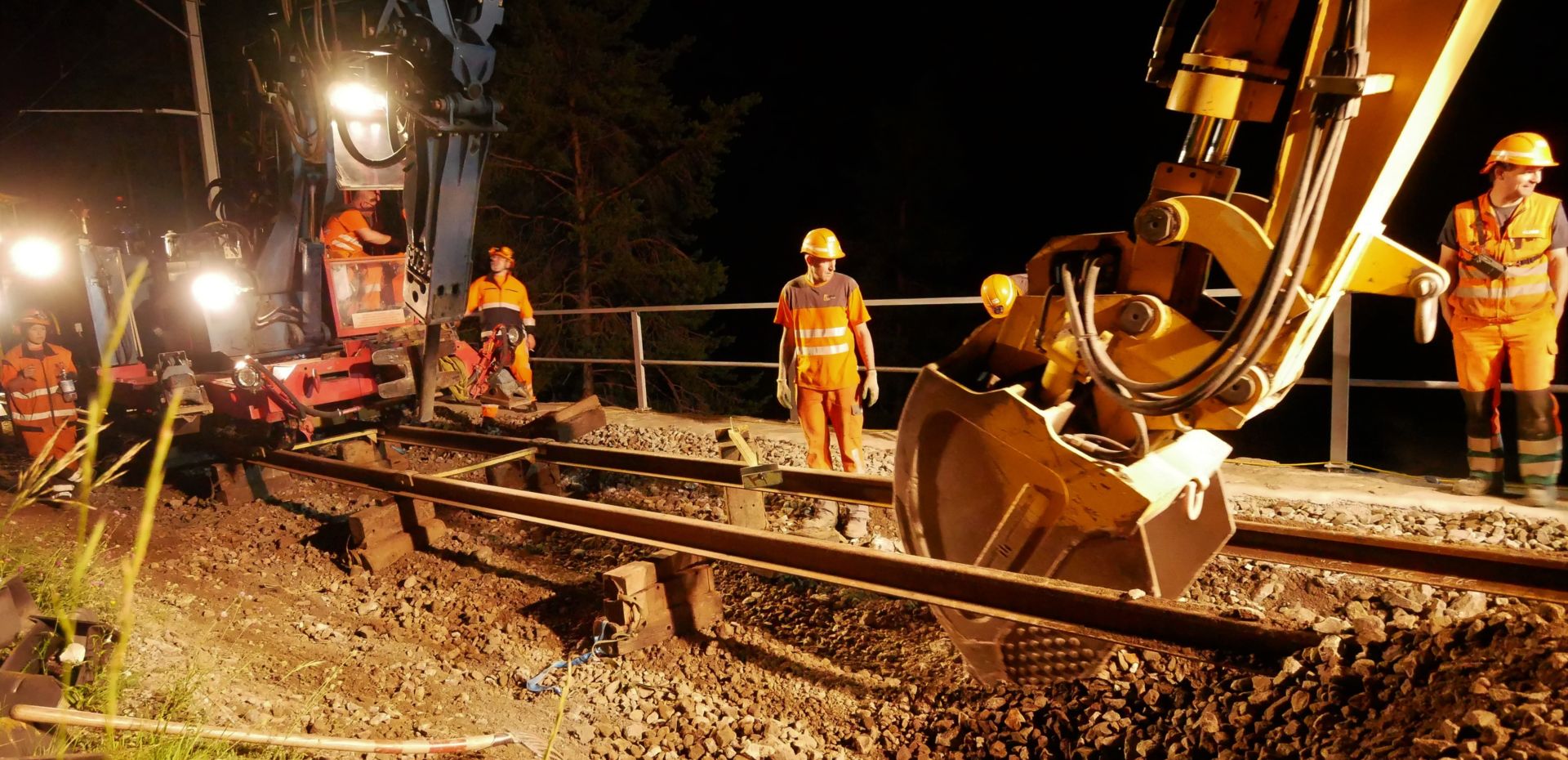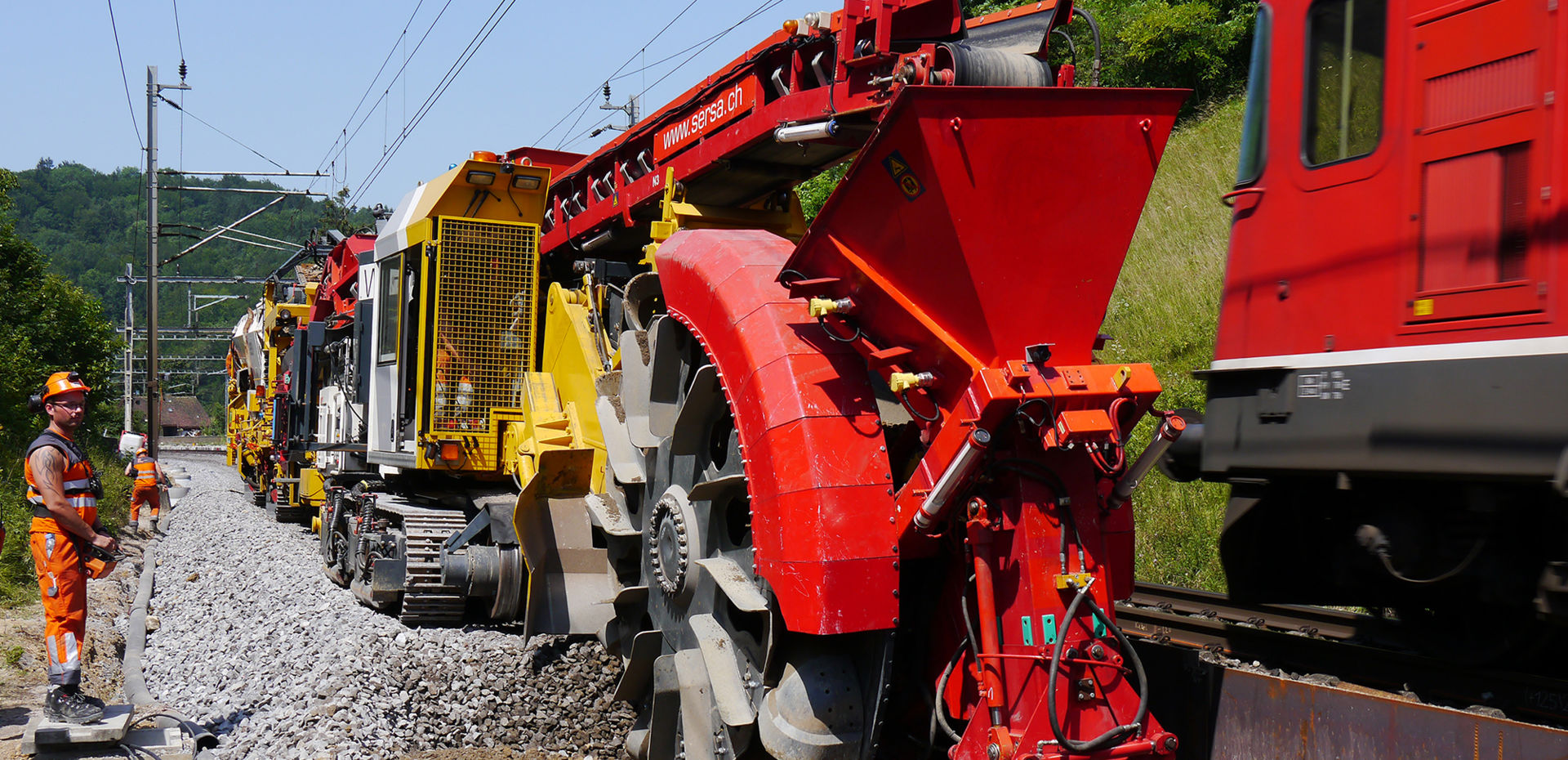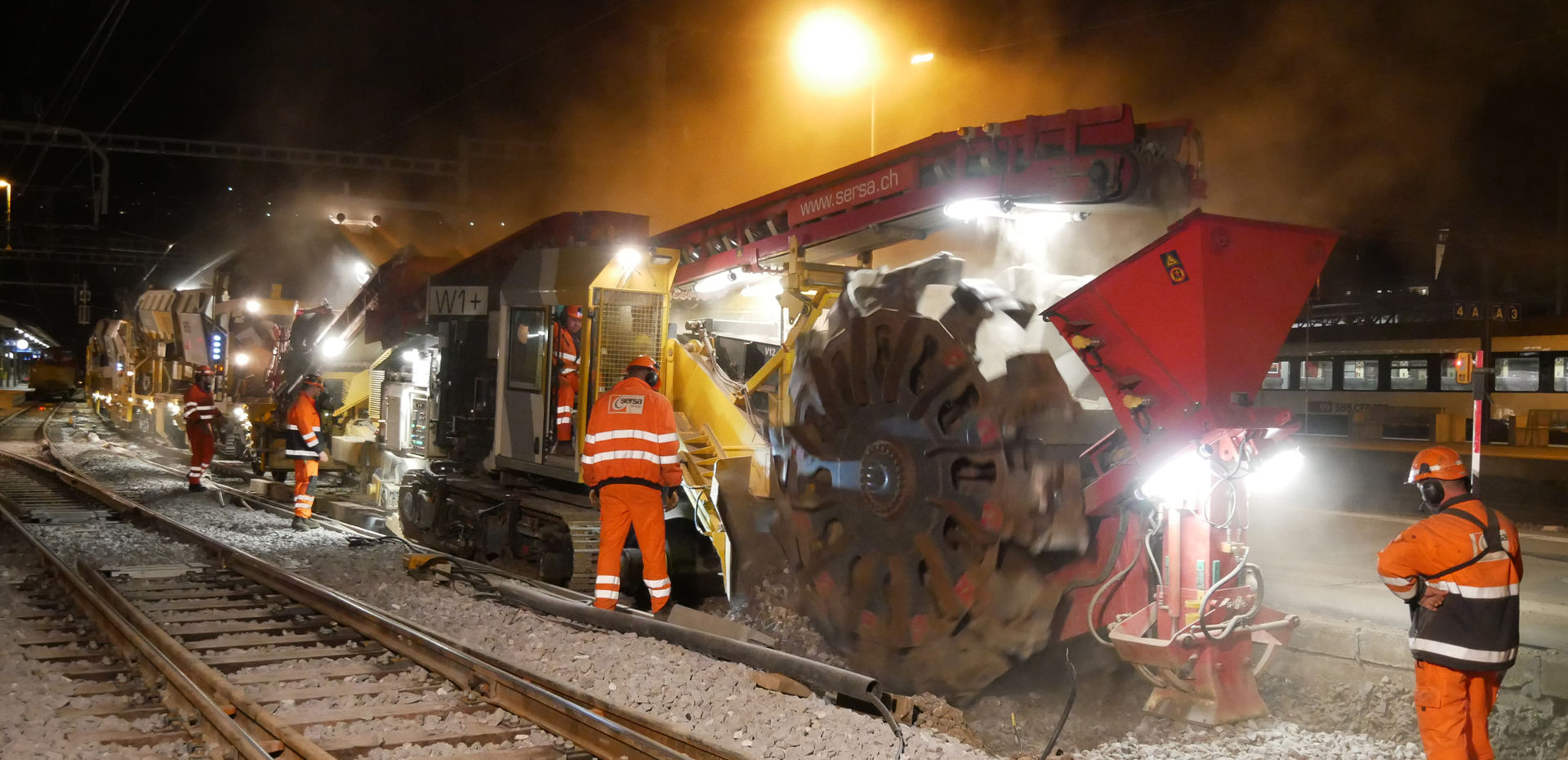 Schotterersatz und Unterbausanierung mit System Tyrex
Weichen- und Streckenerneuerung mit Schotterreinigung mit System W+
Streckenerneuerung mit Schotterreinigung