When it comes to travelling quickly, comfortably and constantly on rail tracks, it is absolutely essential that the rails are positioned with a millimetre accuracy. Regardless of whether it is ballast track or slab track, specific alignment strips are required for the new build or reconstruction of tracks in order to ensure precise alignment.
Basis for this specific surveying task is a high-quality field of mid-point anchors created with the highest accuracy. All track measurements are based on these fixed points, which is why we attach great importance to both stability and the quality of the coordinate determination.
Both areas - mid-point anchor fields and the creation of track position - require both specially adapted track surveying systems with associated evaluation software and trained and experienced surveying experts.
What we can do for you:
The Rhomberg Sersa Rail Group has been using track surveying systems for more than 20 years and they are operated by experienced members of staff who have successfully aligned more than 1000 km of track. And that is why we can provide the following services both as a direct service and in a consulting function:
Creation, surveying and evaluation of precision mid-point anchors
Control of the stability of mid-point anchors and structures
Precise track alignment of slab track
Precise recording of a ballast track before, during and after tamping work
Calculation of axle geometries according to national regulations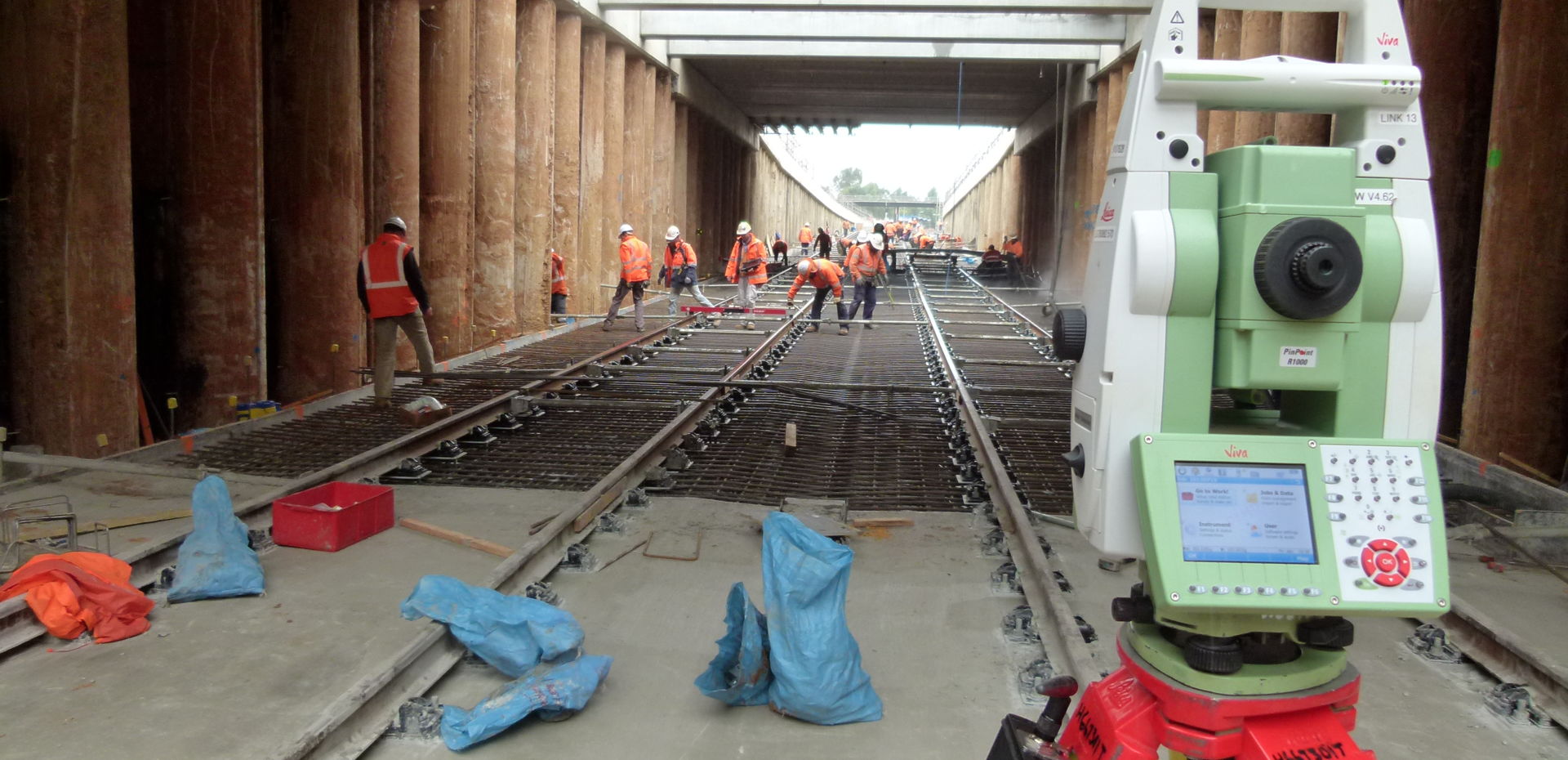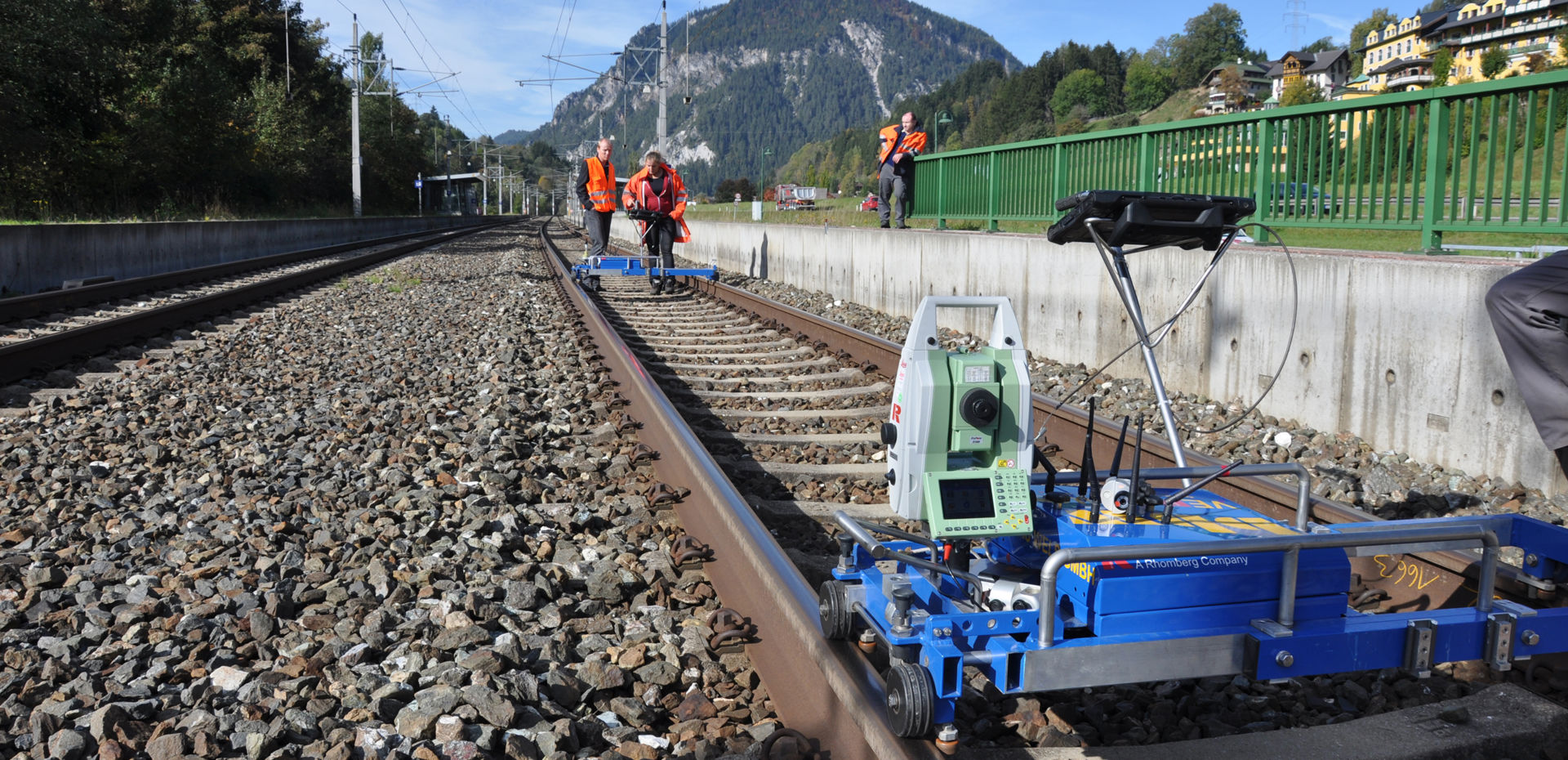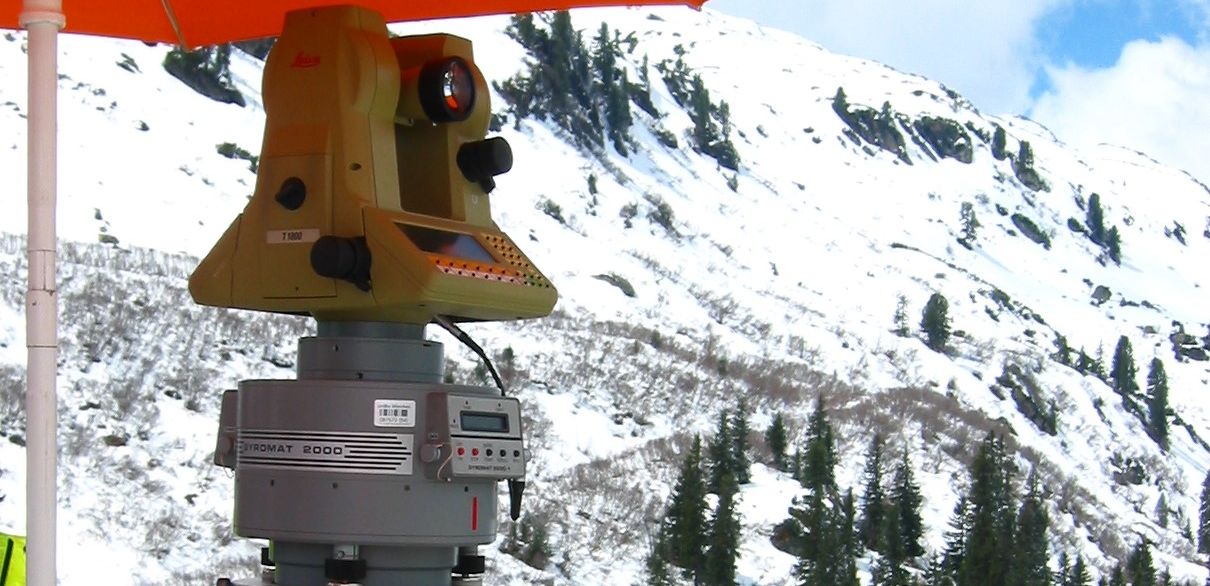 Gleisvermessung Feste Fahrbahn
Rail track survey for tamping
Gleisrichten Feste Fahrbahn
Präzisionsvermessung Festpunktfeld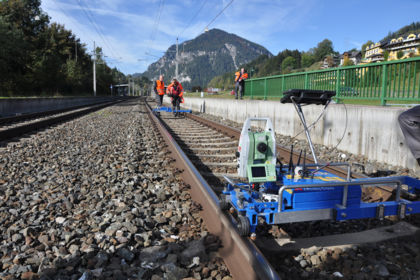 Innovation
For the Swiss market specifically, we have optimised the measurement of rail inclination and integrated it into the surveying system for track alignment. As part of our efforts to further digitalise track construction, we have combined track surveying with the recording of sleeper IDs, which tracks the position of each sleeper.