Slab track as a complete system, but its components too, reach the end of their service life during their life-cycle and have to be replaced or renewed.
As a full-service provider of railway infrastructure, we are specialists in the refurbishment of slab track in all gauges and track systems. Highly efficient site planning and logistics meet high-performance machines and conversion systems.
What we can do for you:
Your biggest advantage: Everything from a single source.
Consulting & Design
Project Management & Logistics
Conversion during running operation, night intervals or total closures
Refurbishment: replacement / optimisation of individual slab track components
Renewal: new and re-build, using the same or a different slab track system
Refurbishment in accident situations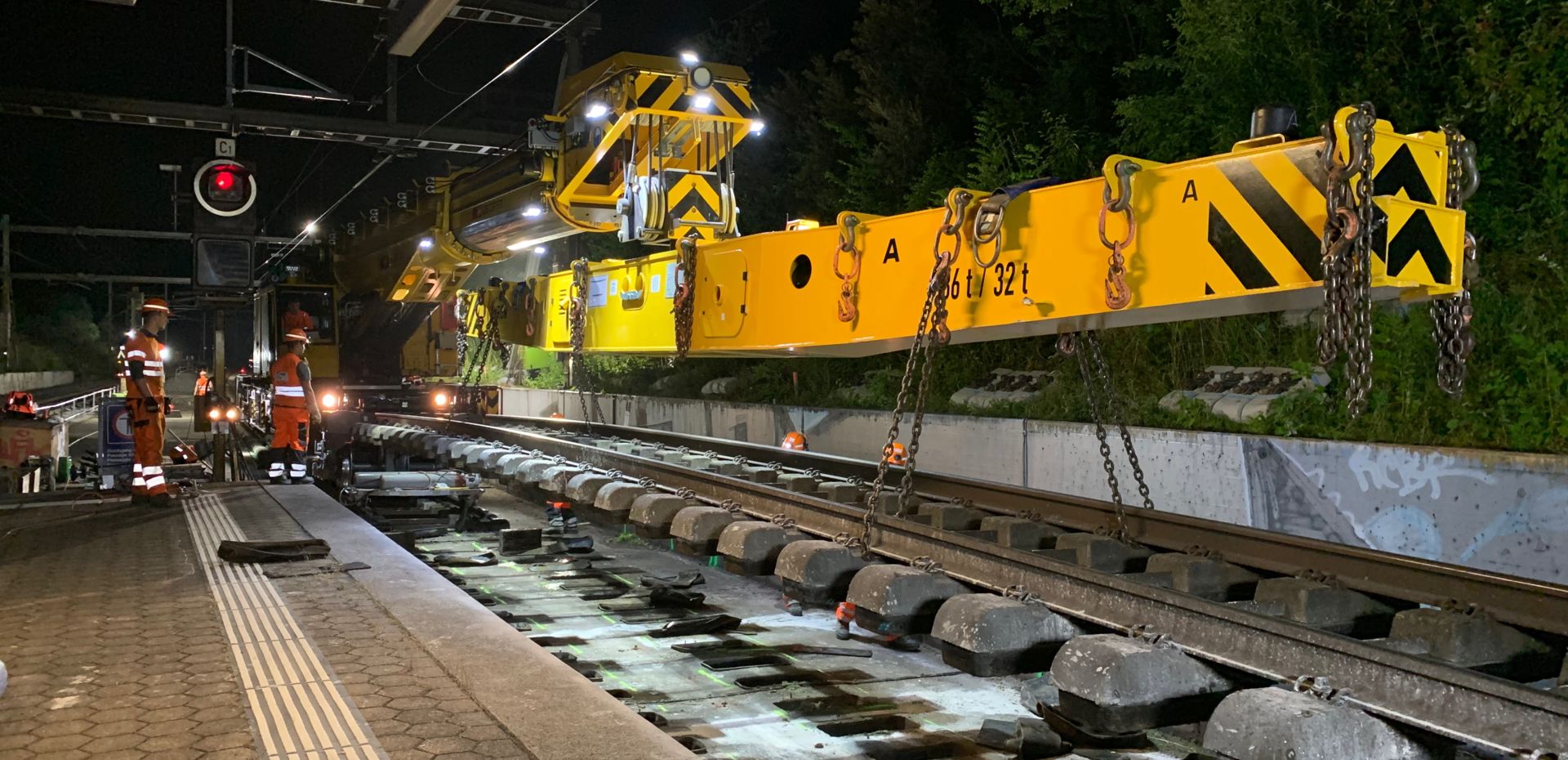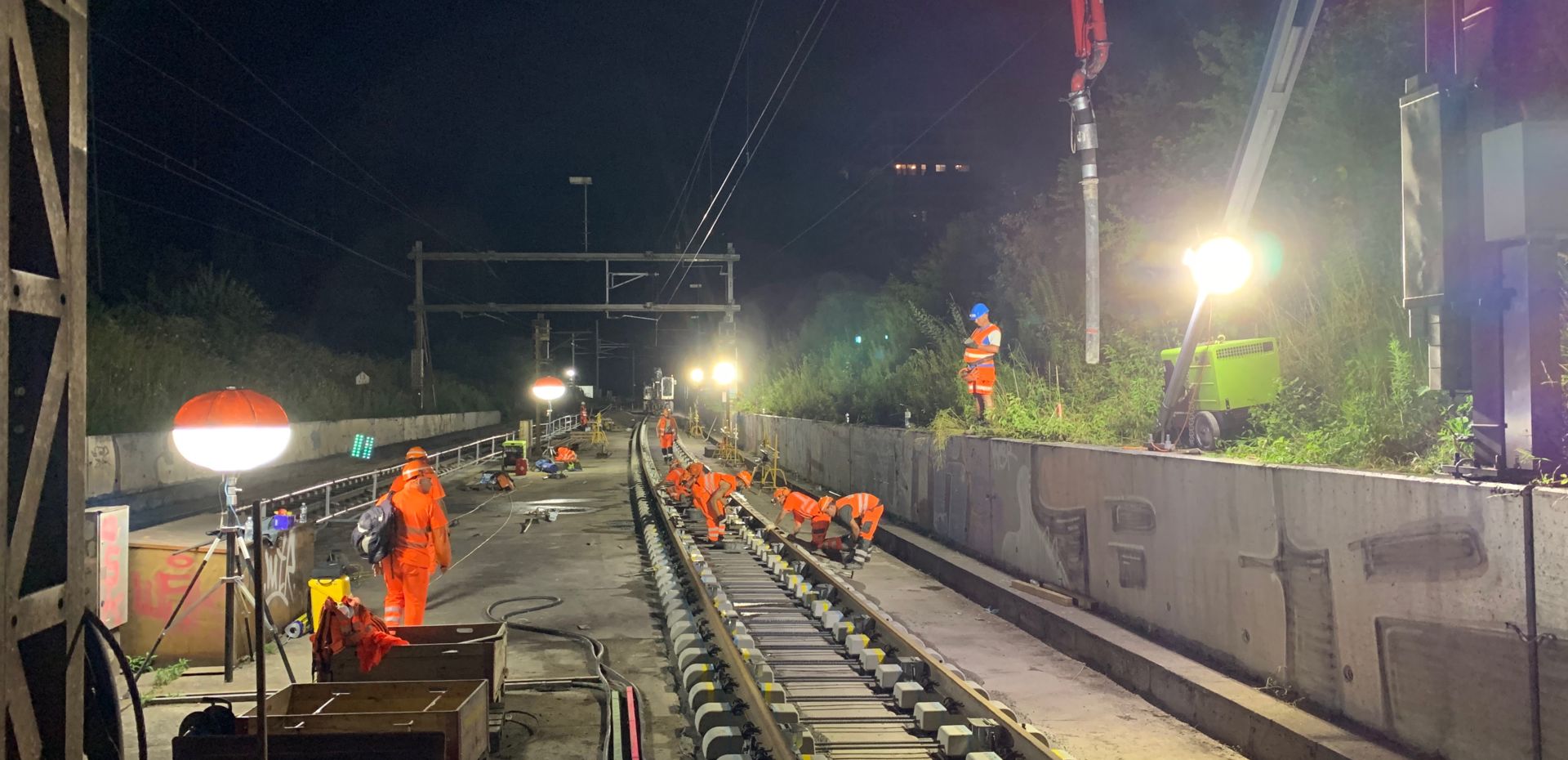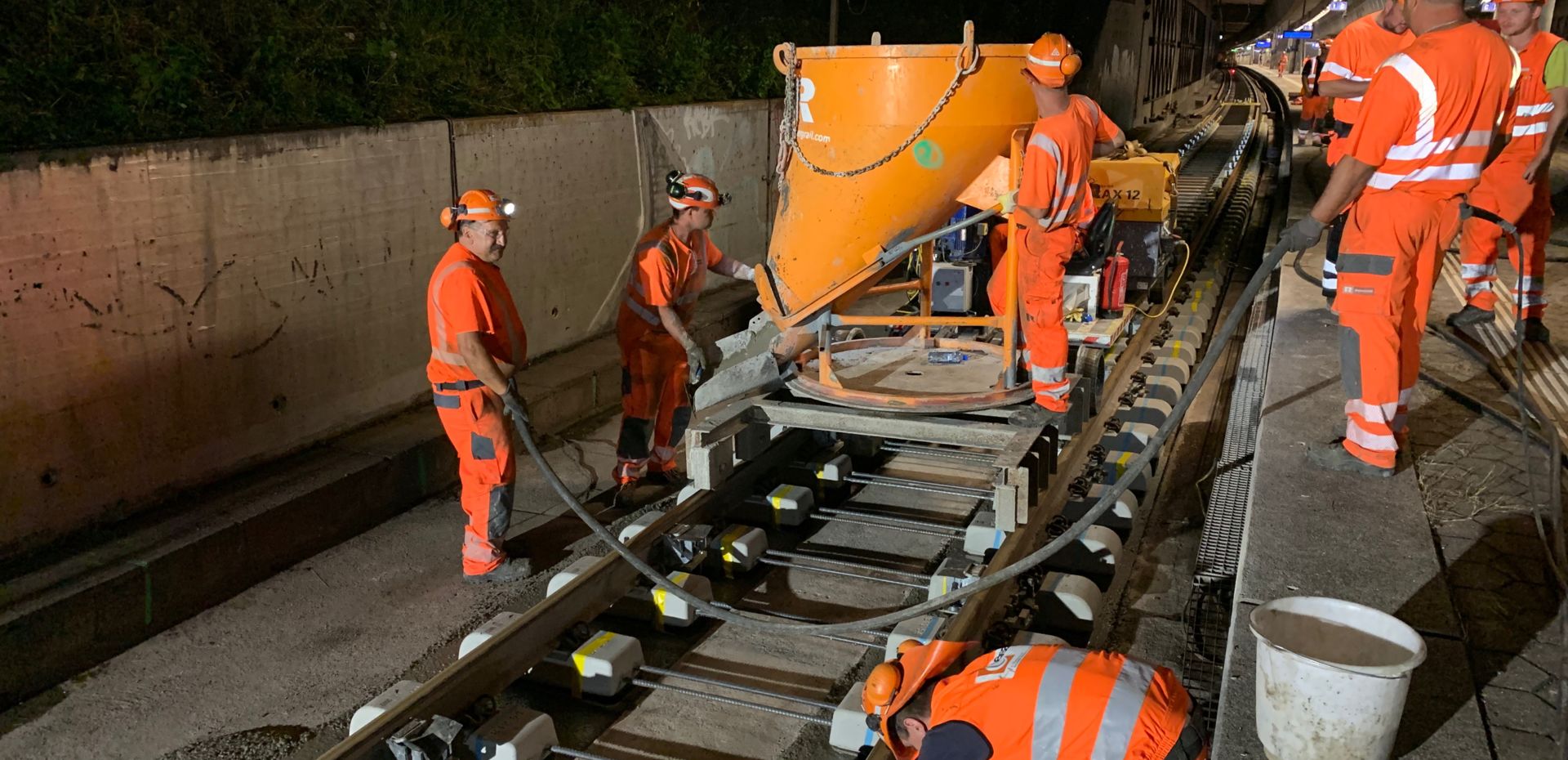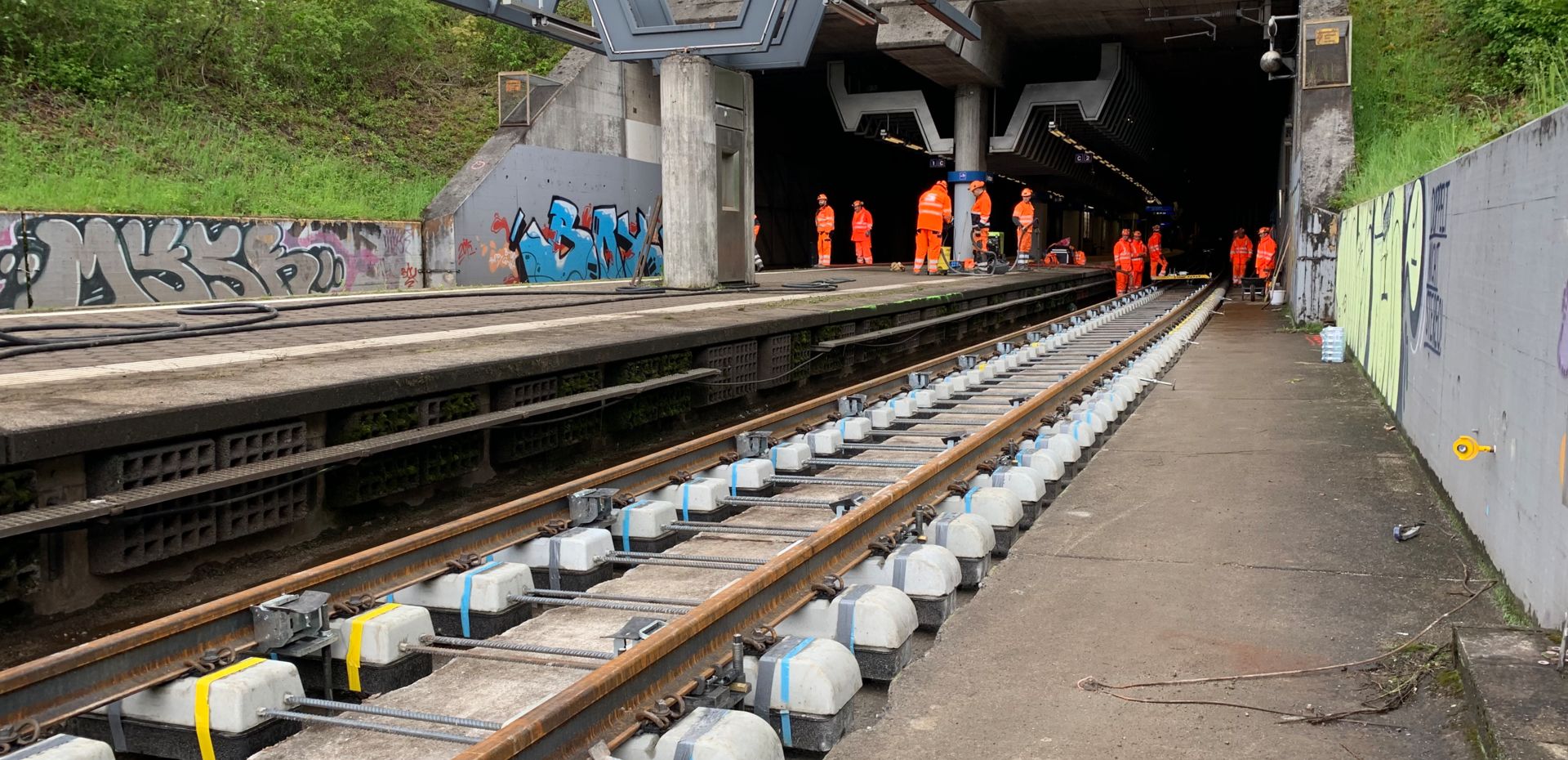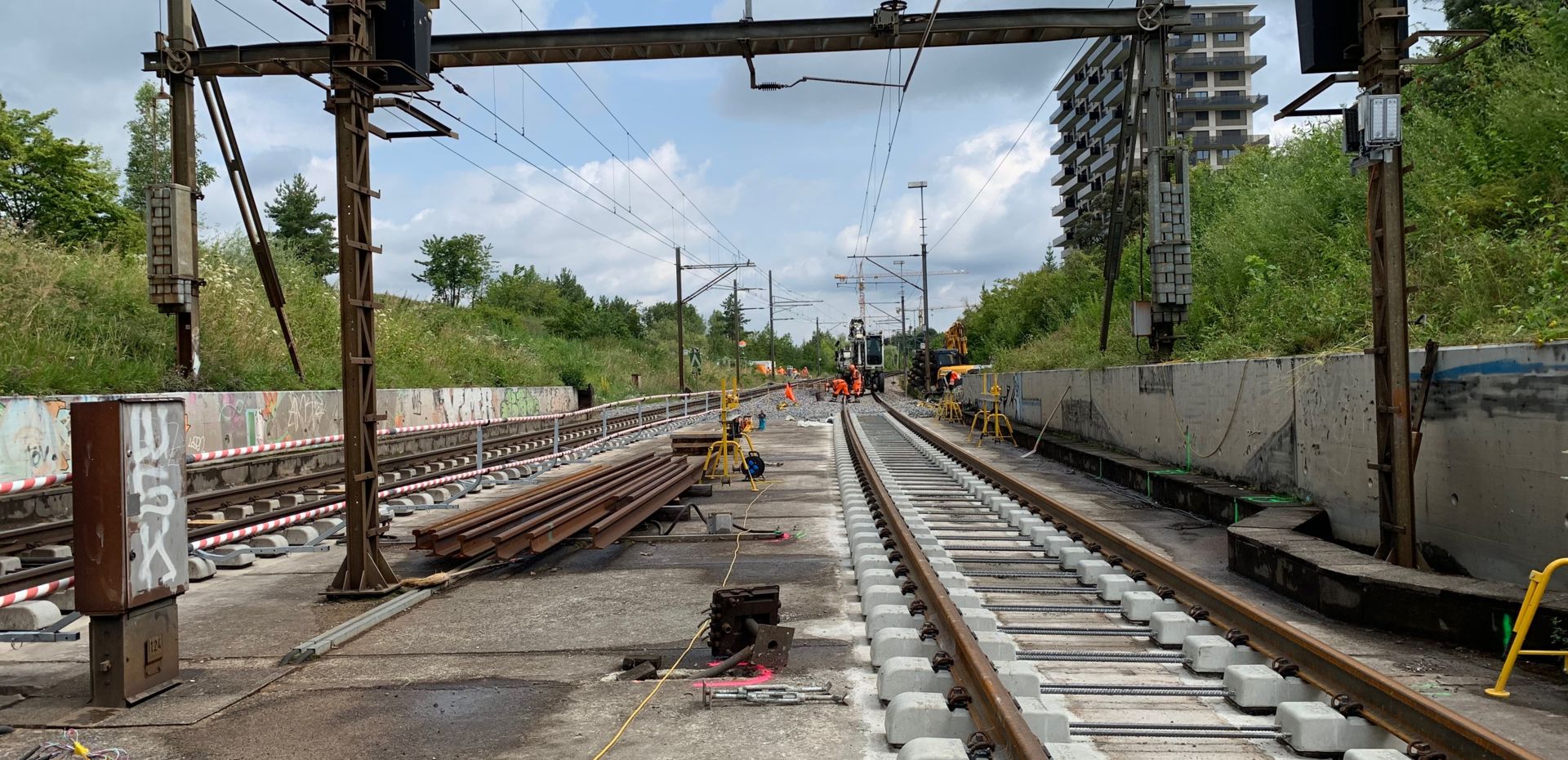 Sanierung Feste Fahrbahn: Jochausbau
Sanierung Feste Fahrbahn: Betonpumpe
Sanierung Feste Fahrbahn: Betonage
Sanierung Feste Fahrbahn: Gleis mit Richtsystem