We are very conscious of our responsibility towards the environment, resources and future generations and place this at the centre of our daily activities. For us, economy and ecology are not contradictions, but form the basis for sustainable value creation.
This is why we strive to continuously improve our environmental performance through our environmental programme. Our environmental performance includes reduction measures in the following areas: Greenhouse gas emissions, energy consumption, negative impacts at local level and biodiversity loss. On top of that, we are optimising the use of resources and material cycles. Through the use of innovative and creative solutions, we also aim to increase the use of alternative or "green" products.
Environmental Indicators
The following fields of action are the focus of the entire Rhomberg Sersa Rail Group, which is why environmental indicators have already been adopted for them:
Energy but sustainable
Increasing and promoting sustainable energy systems in the company (through: photovoltaic systems, green electricity, district heating, ...)
From waste to recyclables
Increasing the proportion of reusable materials in the volumes of waste for recycling (through: sorting by type, ...)
Greener fleet
Reduction of fuel consumption in the vehicle fleet (through: Acquisition of more efficient cars with low fuel consumption, promotion of e-mobility, ...)
Fighting greenhouse gas emissions
Based on our vision of climate neutrality at RSRG, we are developing an RSRG climate strategy with the focus on successively reducing RSRG's CO₂ footprint according to the motto: "Measure - Reduce - Compensate - Communicate and Motivate".
Climate Strategy in 4 Steps
Converted to accumulators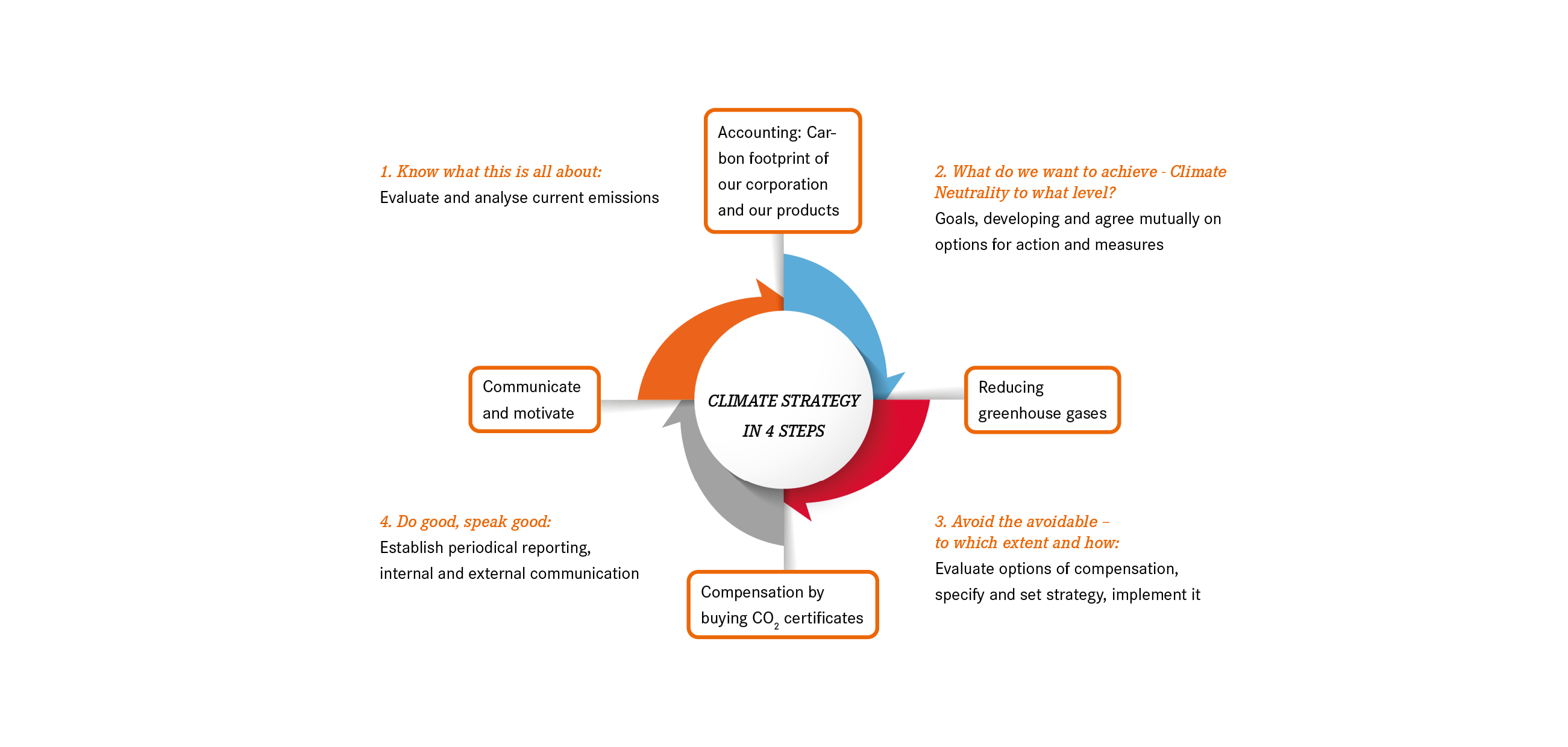 Code of Conduct for Suppliers
It is important to us that our suppliers and subcontractors also act responsibly and comply with certain environmental, social and governance standards. For this reason, we have drawn up a code of conduct for our suppliers, which must be adhered to and signed.
Download
ISO 14001
Particularly in the creation and expansion of infrastructure, large quantities of raw materials are used and ecosystems are affected. With the introduction of the environmental management system according to ISO 14001, we have recognised the need for environmental protection and the implementation as an integral part of our corporate culture.
Learn more
EcoVadis
To make sure that our efforts and services are also subject to objective assessment, our performance in the area of sustainability is evaluated annually by EcoVadis. The evaluation covers 21 criteria in four environmental subject areas: labour, human rights, ethics and sustainable procurement.
The following RSRG companies have already been rated EcoVadis Gold or Silver:


Gold: Rhomberg Sersa Ireland, Rhomberg Sersa Deutschland


Silber: Sersa Group Schweiz, Donatsch und Söhne AG, BBW Österreich, Rhomberg Bahntechnik, Sersa Maschineller Gleisbau, Sersa Technik, Rhomberg Sersa UK
Learn more